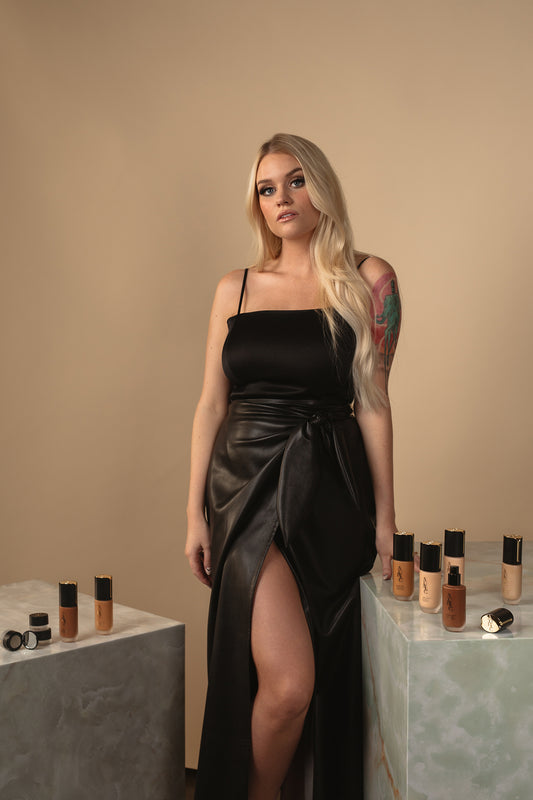 GOLDEN TOGETHER
There's an old saying "GOLD IS WHERE YOU FIND IT," which means that value is determined by each person individually. 
To us, gold is found when we lift each other up and work together. We believe in accepting, encouraging and promoting all different versions of beauty. That's how we grow (and thrive) artistically and creatively. 
The official definition of AURIC is: derived from gold. But based on our beliefs, AURIC really means GOLDEN TOGETHER. 
AURIC COSMETICS was founded by Samantha Ravndahl (pictured).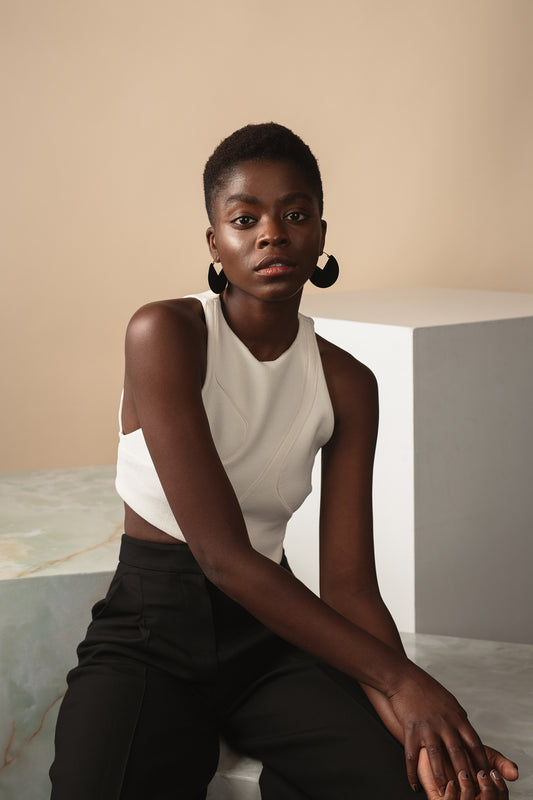 LUXURY, BUT MAKE IT MODERN
We believe that inclusivity is not just a marketing tactic, and that real skin should be seen in makeup ads. We believe that true beauty comes from being confident in who you are and what you stand for.
We believe that luxury should be attainable without compromising morals.
We believe that art is at the heart of everything, and creativity will move us forward.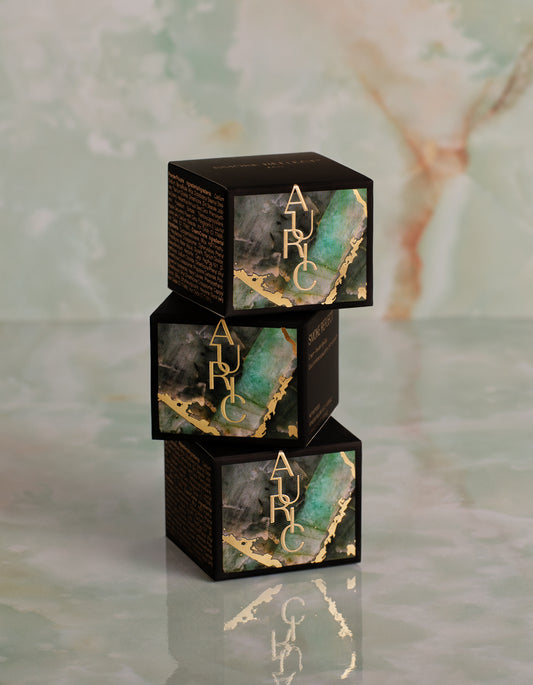 CONSCIOUS QUALITY
We seek to be conscious while delivering artistry quality products. As a new brand, it is our responsibility to be aware of your health and the well-being of the Earth. We make sure our products are thoroughly safety vetted and approved, and we strive to use as many recyclable materials as possible. We promise to always be thinking about you AND Mother Earth as we create new products.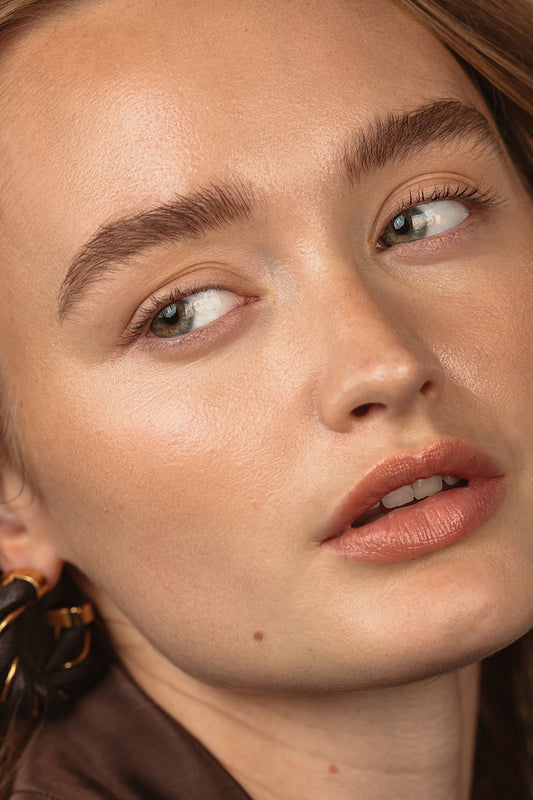 YOUR SKIN
We will always create complexion products that do more than just sit on your face. (Our Glow Lust™ Luminizer  contains squalane, glycerin, porcelain flower and other oils to hydrate and care for your skin while you wear it).
Our founder, Sam, went through many years of retouching her skin and has since realized that real skin should always be shown. We vow to invest in quality raw materials and product formulations so you can feel confident in showing off your skin, not hiding it behind a filter.